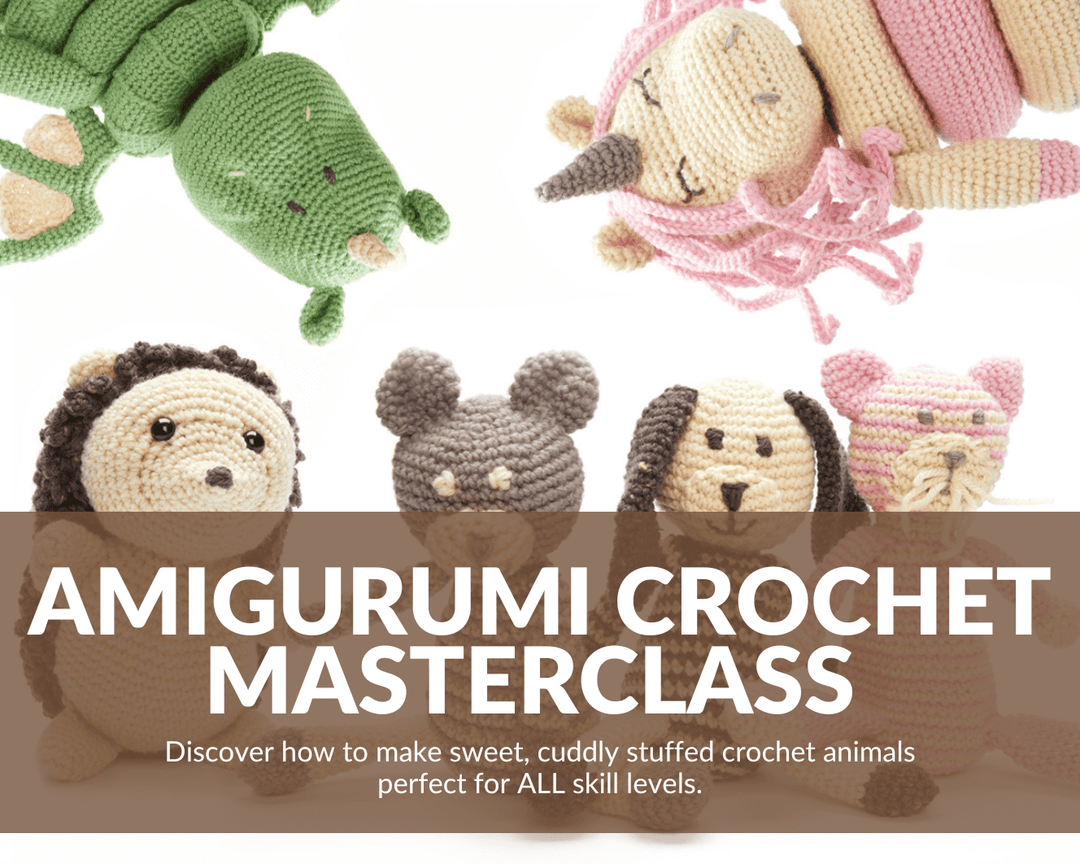 Amigurumi Crochet Masterclass
---
---
Ever wanted to crochet adorable bunnies, bears, cats and more?
Amigurumi
is the incredibly popular practice of crocheting (or knitting) 
sweet, cuddly and smiley animals and stuffed toys. 
And the best part is, there's literally endless patterns to 
choose from over a wide difficulty spectrum. 
But if you're wondering whether it's too difficult for you,
or maybe you've tried it before and struggled…
Know that
ANYONE can learn amigurumi
with the right guidance.
Creating the magic ring… 
Working in rounds and a continuous spiral… 
Sewing on the bits and pieces…
We'll show you a
step by step way to master each fundamental skill
so you can crochet any amigurumi toy you can dream of. We'll even teach you the basic stitches to help you brush up on your technique.
After purchase, you will receive an email with instructions on how to access your pattern and video tutorial immediately :)