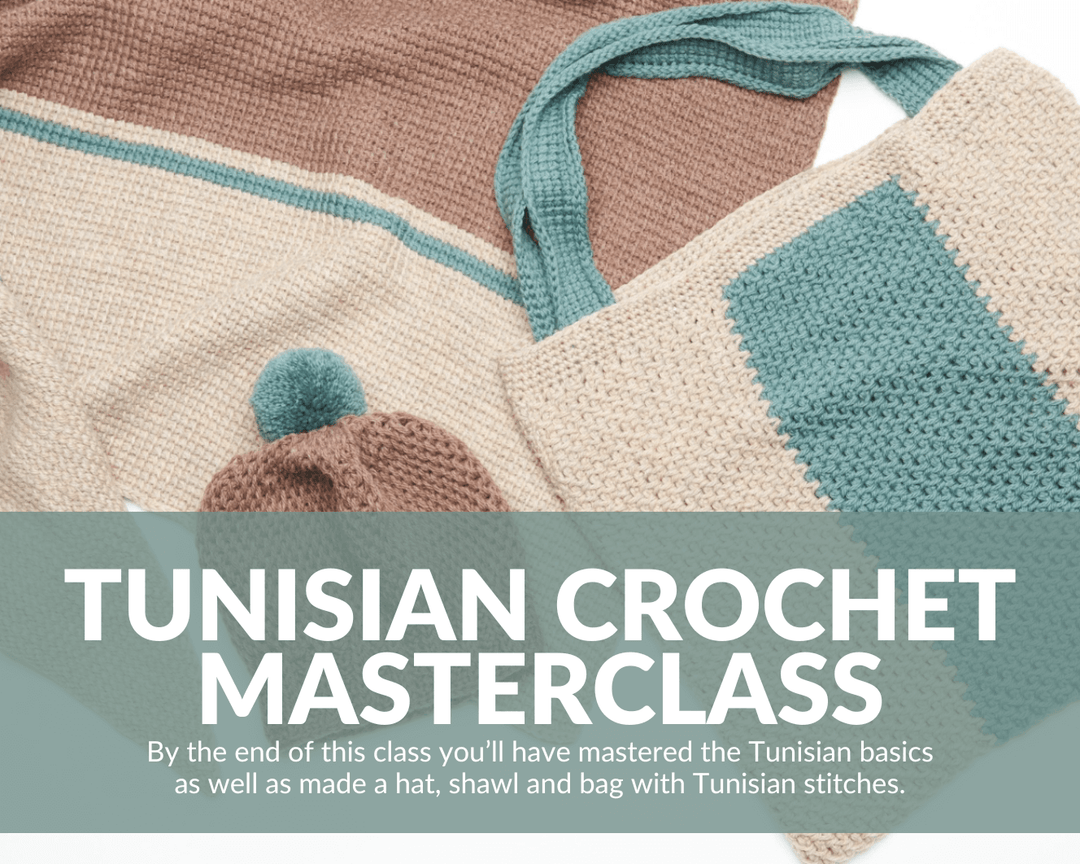 Tunisian Crochet Masterclass
---
---
Learn To Tunisian Crochet:
Discover A NEW & FUN Crochet Style With Everything You Need To Know, Including
Clear, Easy-To-Follow Instructions. 
With
professionally filmed bite-sized video lessons
, we'll walk you through the fundamentals of Tunisian crochet and practice your skills with a
multi-stitch hat, market bag and shawl pattern
to help you master this technique with confidence.
You'll be able to create fantastic, dense,
waffle-like fabrics that are
great for winter or more durable projects. 
This technique produces edges in a series of 'V' formations, giving it a polished finish with ease and making it a lot easier to join fabric together or add borders.
After purchase, you will receive an email with instructions on how to access your pattern and video tutorial immediately :)